Email Alert From My Music Store.Ph
All those who previously purchased "Forevermore" probably got this email alert from My Music Store PH, too, and its rather interesting that they mention and promote "Everybody Hurts" as the first single off the album.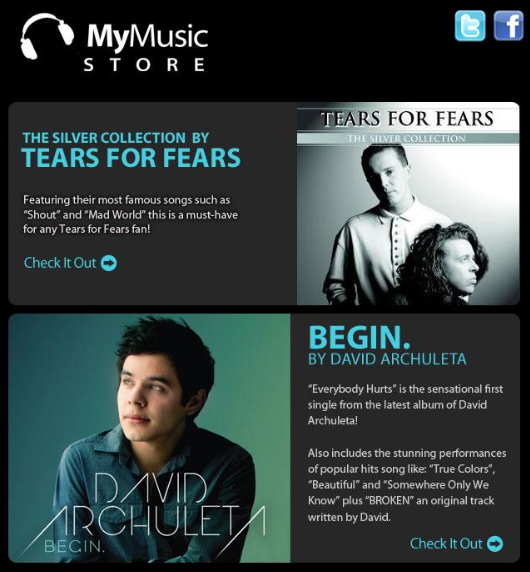 If this info is accurate, could it be any indication of what music video we could get first?
If you were to choose, what single would you want a music video of, first? Does this mean its the first song off Begin that we get to hear on the local airwaves?
Personally, I want to marry SOWK, lol, so I guess that's clear for me. But if we do get EH first, that's just equally exciting! Can you imagine all the emotions D could be showing in that video? Gah, don't get me started!
What are your thoughts? Speculate!