Pictures!
Today, ARCH, headed by @nareejo, in coordination with @archuletaphils, gathered and dropped off all the donations from our generous and kind-hearted fellow Archies at the Alagang Kapatid Foundation. All donations were for the benefit of those affected by the recent flood.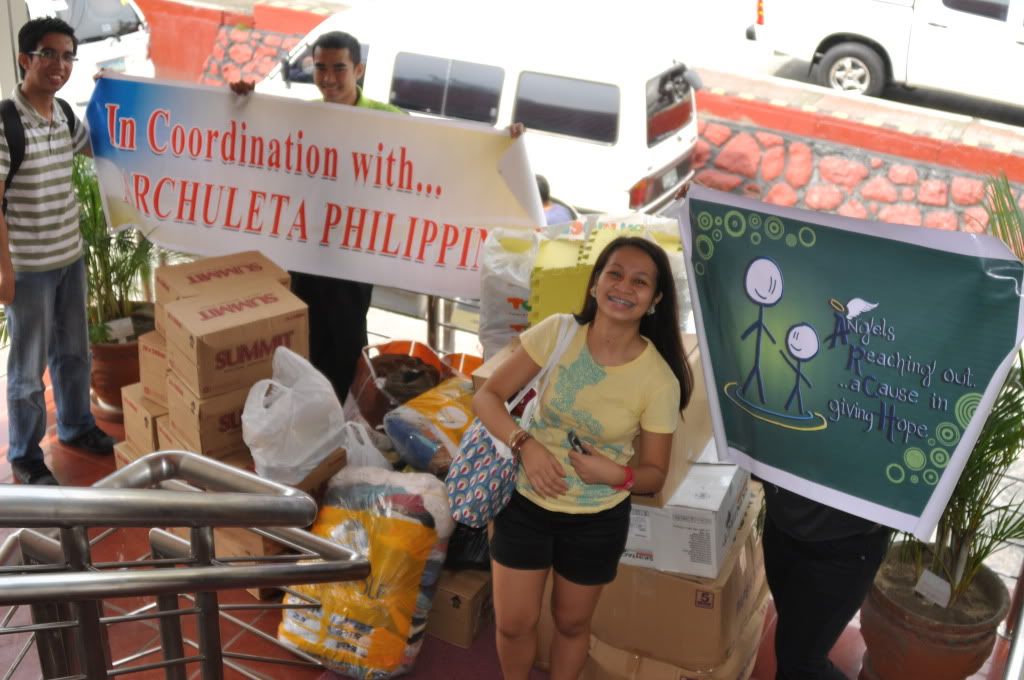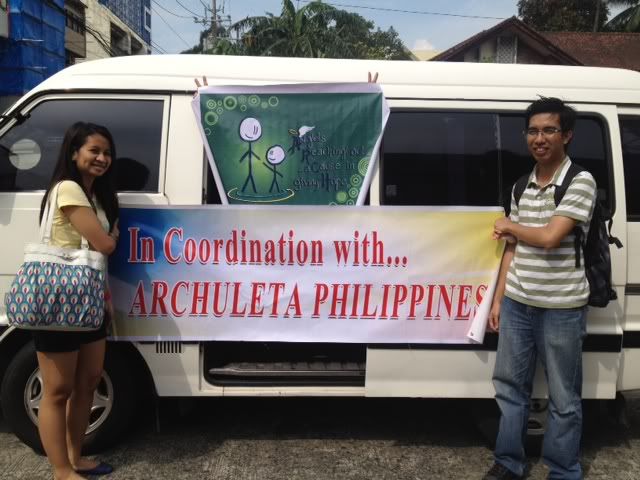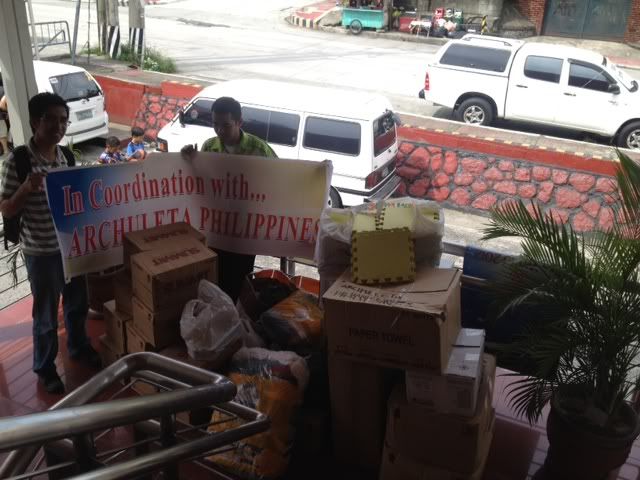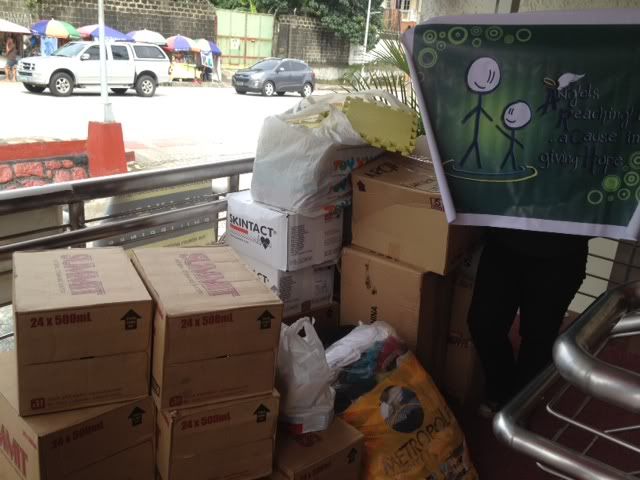 (umm, that's @jackryan4da hiding behind the ARCH banner lol)
More pics here.
All in all, the team – composed of @nareejo @jackryan4da @therandomPinay @lorms @cmaecy @ronaldbruiz – were able to donate about 16 boxes of bottled water, 10 boxes of clothing, and 8 boxes of canned goods and other food.
Special mention goes out to @FanScene @heidijoy5 and @haroldcpim for their generous donations. Thanks so much, you guys!
What a wonderful thing it is to be able to help out our fellow countrymen in need, as a fans brought together by the wonderful person that is David Archuleta. Indeed, the Archies' desire to always reach out is one of the many wonderful things brought about by David's person, character and inspiration. Truly, David would be very proud! Big hugs to everyone for a job well done!
Again, ARCH/AP would like to send out our heartfelt thanks to everyone who responded!